"Glasgow Cathedral - The Stained Glass Windows" is a new book by Iain Macnair, the Librarian and Archivist of Glasgow Cathedral.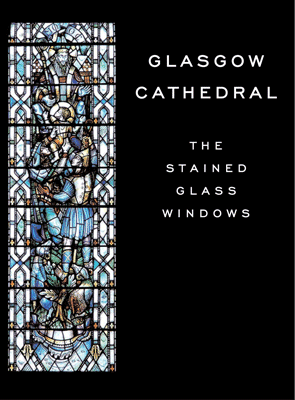 GLASGOW CATHEDRAL - THE STAINED GLASS WINDOWS, by IAIN MACNAIR
ISBN 978-0-9552284-2-1 , 250 x 185 mm 116pp
RRP £12 PAPERBACK
It contains photographs and details of all the windows to be seen in the Cathedral, together with maps and historical background. This book is a long overdue record of a very unique collection of stained glass which dates from medieval times to the new millennium.
In addition to its other assets - architecture, rich history and the affection in which it is held by Glasgow's citizens – Glasgow Cathedral contains one of the finest collections of stained glass, much of it by Scottish artists, to be seen in the UK. In addition it has examples of medieval glass, and some remnants of the Victorian glass with which it was filled in the 19th century. Here, under one roof, can be seen examples of stained glass from its earliest forms to its most recent. This is an experience not to be missed. This book takes you on a guided tour of all the glass and includes details of the Donors and Artists.
The book price is £12 and it can be purchased securely via this website with the addition of postage charges for UK, Europe and World delivery.
UK price
£13.75 (including P&P)

Europe price
£16.50 (including P&P)
Rest of the World price
£19.50 (including P&P)

Credit and Debit cards are processed securely via PayPal.



Please for bulk orders, payment by cheque and other enquiries.